Welcome to Casino.es
The best source for spanish online casino information
In Spain, online casinos are regulated by Dirección General de Ordenación del Juego (DGOJ). It can only be played in casinos that have the corresponding license granted by the DGOJ to offer their services. These casinos comply with current regulations and offer a safe and responsible gaming environment. The juego seguro and jugar bien badges are visible on those online casinos.
The casino games offer is very wide. Online casinos are constantly evolving incorporating new games with the latest technological advances, being able to play table games such as blackjack or live roulette with a dealer.
Online casinos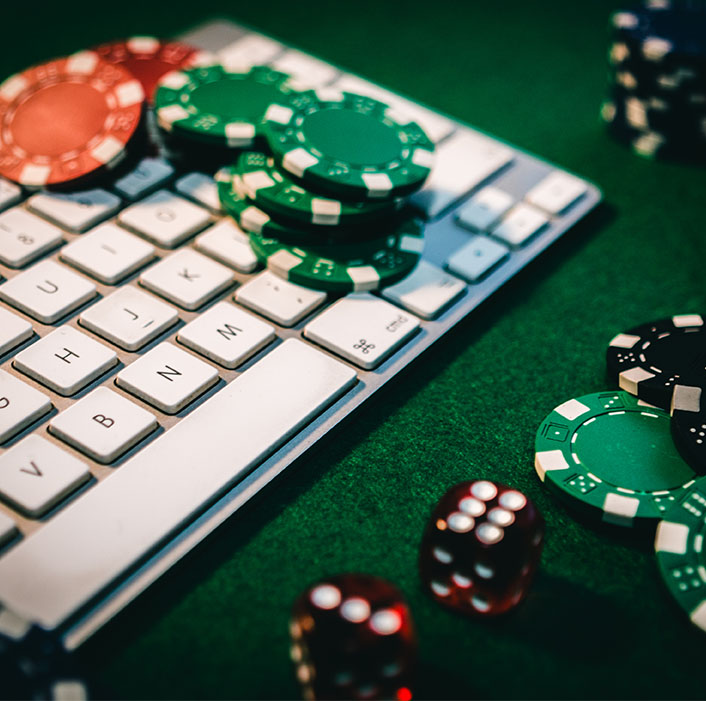 To play in a spanish online casino, you must open an user account, during the registration process an email address will be requested and a password must be created for that account. A good practice for choosing a strong password is to create a unique password that has not been used before and that is difficult to guess by mixing numbers, letters, uppercase, lowercase and special symbols. To verify that the registered person is of legal age, the identity will be validated.
In an online casino there are a wide variety of games. From the classic single-line slots to the more modern multi-line slots with progressive jackpots. A game halfway between slots and poker is video poker, a game where certain five-card poker plays obtained with a single discard are rewarded.
Among table games, the classic game of roulette and blackjack are the most popular. The baccarat, is an evolution of the French game Chemin de Fer, the only casino game where players deal the cards.
In an online casino it is common to find variants of casino games that may not be found in land-based casinos in a certain countries.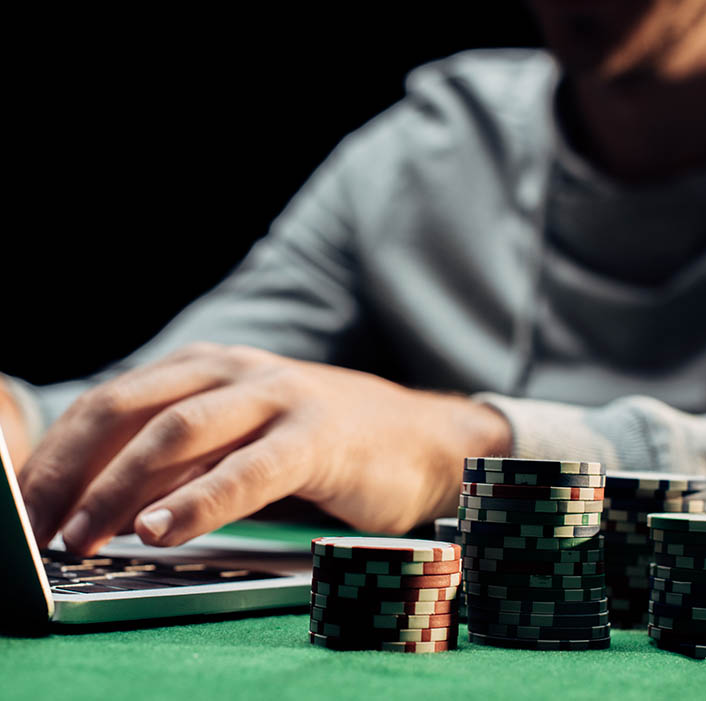 Poker
Poker also has its place in the online casinos. With tables of different types of games and different types of poker, and where to put into practice the different strategies according to the game variant: Texas Hold'em (also known simply as Hold'em), Omaha, 5 Stud, 7 Stud and 7 Stud Hi-Lo, among others. Poker is not just a game of luck, and each game is a new learning. Learning how and when to bet, and the different strategies is key to improving the level of play.
To play poker, regardless of the type in which you are playing, it is necessary to master a series of factors, such as table reading, psychology, probability, etc. But in addition, each type requires mastery of particular aspects for that type of game, just as it is not the same to play poker online than live.
The game strategy will also depend on the type of game. There are two types of games: tournament and cash game. In tournament, all players sit at the table with the same number of chips and it is eliminatory. At cash tables, the player decides with what amount of chips to sit, respecting the limits of the table, and when to sit and leave the table.
FAQ
Answers to the most frequently asked questions about how to play in an spanish online casino.
What is an online casino?
Behind every online casino there is a gambling operator that offers its gambling services over the Internet. In order to offer such services in Spain, the online casino must have the corresponding license granted by the DGOJ (Dirección General de Ordenación del Juego). This license guarantees the user a safe and responsible gaming environment.
Is it safe to play in an online casino?
To guarantee a safe environment, online casinos with a valid license are regulated and supervised by Dirección General de Ordenación del Juego (DGOJ) of the Ministry of Consumer Affairs.